Retreat

Come spend time with us doing whatever activity, celebration, craft and hobby you love. Scrapbooking, quilting, painting, photography, wedding, family gathering, business retreat » you name it « it can only be awesome!

Let us cook, so you can spend more time doing what you dream of doing with the freedom the premise and it's surroundings offer.

Each workshop features large tables, comfy chairs and individual desktop light, a shelf unit for your stuff and most important an atmosphere that spur creativity and well being.

Coffee and nutritious meals are provided but you are totally welcome to bring your own refreshments and snacks. Staying up late is often the order of the day to enjoy some "me" time away from the demands of a regular day.
From one of our quests scrapbooks: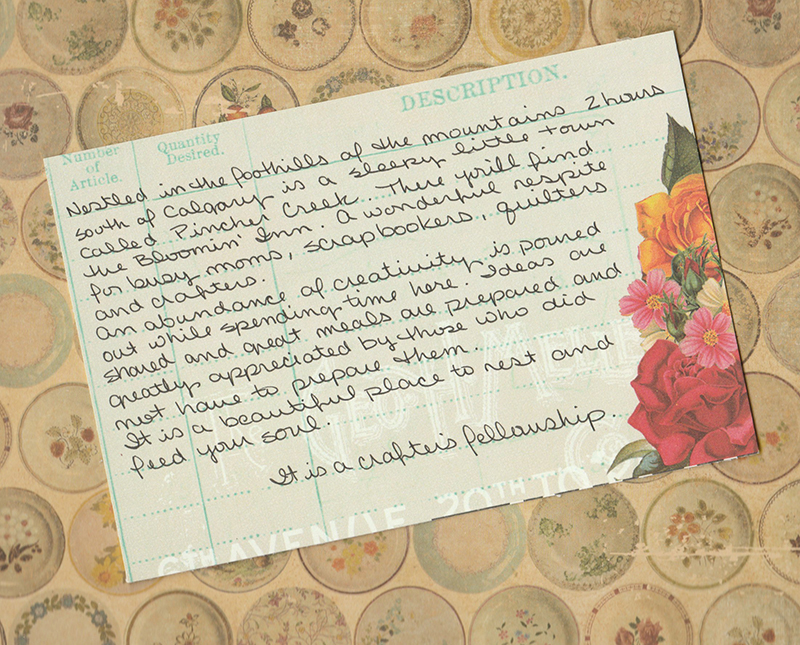 So for whatever you wish to do, this facility will more than satisfy you. A surprising and enriching experience.